Rotor and Stator Assemblies: Repair Processing and New Build
Wednesday, January 2nd, 2019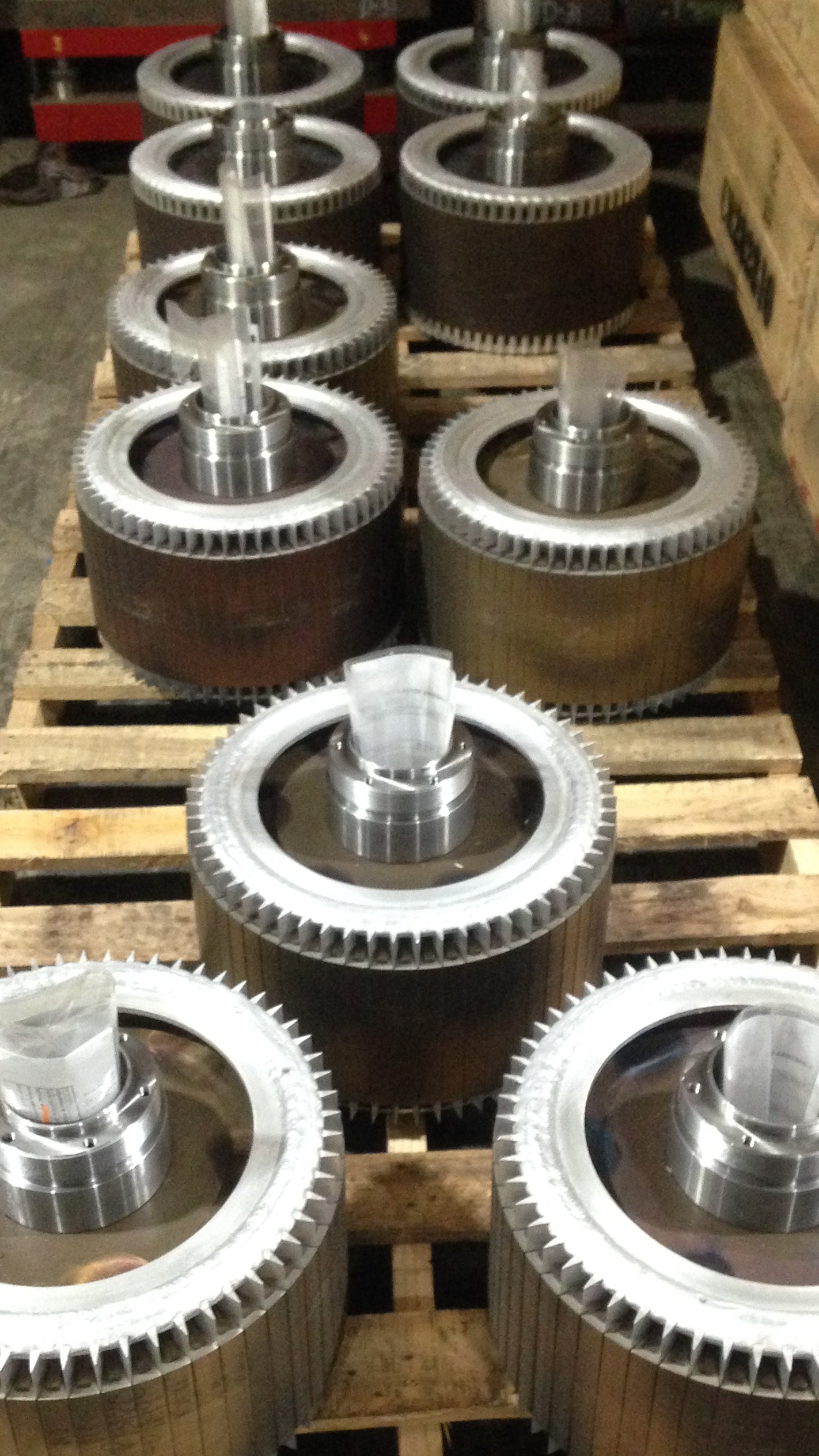 When it comes to rotor and stator services, Sotek has developed a seamless process for every project, every application. Adding efficiency and value to your project, Sotek offers full repair and rebuild capabilities so you can focus on your project. The "rotor", the rotating part of a motor or generator, typically inside the "stator", the non-rotating part of the machine with an air gap between them to allow proper rotation. Over time, with use, performance may degrade due to contamination, heat cycles, insulation breakdown, damage from use and other factors. Sotek is focused on establishing stator and rotor repair processes, customized to the specific needs of your project, providing exceptional value with effective and efficient component remanufacturing in support of repair operations or OEM new builds. Sotek does not repair individual motors or generators. We leave that to our valued customers.
Our 80,000 sq. ft. manufacturing facility allows us to easily handle medium to high volume OEM builds and rebuilds, production volumes, or ongoing repairs and rebuilds from motor and generator remanufacturing companies performing overhauls. If you are looking for large rotor and stator manufacturing or repair for large projects such as an entire plant MRO of large motors, or overhaul a fleet of subway or locomotive traction motors--Sotek has got you covered!
With over 35 years of experience, we have worked with many industries to customize a program to rebuild and rebar rotors, quickly, efficiently and cost-effectively to meet new build or rebuild schedules. Sotek is able to process rotors for repair, rebar, steel restack, replace laminations or manufacture new rotors as required to support the needs of your program. Integrated into our re-manufacturing process, used rotors/stators are cleaned, disassembled, inspected, evaluated and re-manufactured to as-new condition.
Sotek's Rotor and Stator Rebuild Process
No need to replace the worn or damaged rotors or stators in your teardown program. We can expertly repair & rebuild them for you, for a fraction of the cost, saving you and your customer time and money. Sotek's streamline re-manufacturing process allows rotors and stators for repair to be put through a custom-designed process ensuring effective evaluation and rebuild providing performance to specifications. Our team will work with yours to design a process to evaluate failure modes, disassemble, renew, replace damaged components as required such as new stamped or laser cut laminations, rotor bars, end rings, etc., inspect for adherence to your critical specifications, carefully package and arrange return delivery into your new build or rebuild process.
Helping move the world
Whether your project is a major re-manufacturing contract for locomotive generators, rapid transit traction motors or new build OEM rotors and stators, Sotek can get them where they need to be. New components, expert assembly, evaluation. Sotek is a one-stop shop for fabrication and assembly services and offers a thorough process for each component, including new stamped or laser cut laminations, sanding and recoating with electrical insulation, stacking, welding, bonding, assembly, material and component sourcing, engineering, tool design and manufacture, customization, balancing, and CNC machining.

Sotek has been the leader in the manufacturing of precision metal stampings for use in large motors and generators for over three decades. We are registered to ISO 9001:2015 in stamping and laser cutting of rotor, stator, pole laminations, core stacking, welding, machining, tool and die manufacturing and maintenance. In fact, you can find Sotek workmanship in nearly every locomotive produced domestically.
When you're in need of high-quality rotor and stator services, Sotek is your go-to. Contact us today to get started!